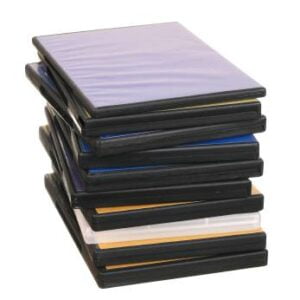 The Kunaki plugin for aMember allows you to offer CDs and/or DVDs with your aMember subscription products – automatically and effortlessly. No more manual keying of Kunaki orders!
Features of the plugin include:
Unlimited Kunaki products per order:
Want to send a 10 DVD & 20 CD set? No problem!
Recurring Kunaki subscriptions:
You can send Kunaki product(s) each subscription period – e.g. DVD(s) of the month
Max Shipping Cost:
You can set a maximum shipping cost for Kunaki orders to ensure you are never out of pocket on international orders.
Admin Notifications:
You can get an email if automatic ordering fails for any reason or if you run out of Kunaki products to ship in a recurring subscription.
'Do Not Ship' Option:
Test your product setup works as you expect without actually ordering from Kunaki.
Intelligent Automatic Shipping:
The plugin will not allow Kunaki orders to be placed to incomplete addresses or unsupported countries, nor will it allow the same product to be shipped twice.
'Always Ship' Option:
Allows you specify any products which should always ship, regardless of whether they have been ordered before – useful for wholesale orders etc.
"Always Fresh" Option:
The plugin lets you create billing plans which always use the latest Kunaki product list – which is perfect for "DVD of the month" type offers, where products are added over time.
Quantity Support:
The plugin can be used with the aMember cart, so multiple copies can be added to an order if required.
Inventory Warnings:
The plugin can keep track of when your products were last ordered, and email you if the product is in danger of being deleted at Kunaki.
Ignores Manual Access:
To ensure you don't accidentally run up Kunaki costs, the plugin ignores free access added manually by an aMember administrator.
Simple to Install
No programming knowledge required. Simply drop the plugin file into your aMember plugins folder, configure the options you want and away you go!
Unencrypted Code, Unlimited Personal Licence
The full source code is visible, so you can customise to your needs. Your purchase allows you a lifetime licence to use this plugin on all aMember sites you personally own.
Comes With 6 Months Support / Updates
You also get free email support and the ability to re-download the plugin and any updates / bug-fixes for a period of 6 months from date of purchase.
This plugin used to sell for $97, but as I don't ship DVDs any more, I've contributed it to the aMember core, so it's now totally FREE.
You can get the plugin as part of our free 'Legacy Plugins' membership.
Use it however you like, but please note there is ABSOLUTELY NO SUPPORT OR UPGRADES available for this plugin from me any more.
Requires aMember v6.1.0 or higher and PHP 7.2 or higher
What Customers Say…
About Kunaki
Kunaki is an automated CD / DVD publishing and fulfilment service. They offer one of the highest quality, lowest priced and fastest CD / DVD production facilities in the world, and their products are accepted by the likes of Amazon and CD Baby.
As a result, they are one of the fastest growing CD / DVD manufacturers in the world, with over 250,000 CDs / DVDs produced each month.